Systems Publishing
Kilmacurragh - Sourced in the Wild; the moulding of a heritage arboretum
A new book by Megan O'Beirne
Published by Systems Publishing, 10 February 2015


Blurb, Table of Contents, Index to Plants, errata list, and stockists can be found at: Megan O'Beirne's Kilmacurragh book page

You Never Walk Alone Among Trees, especially not in Kilmacurragh Arboretum and Botanic gardens, Kilbride, Co. Wicklow. Besides the powerful presences of champion trees, every dip and incline in the garden is suffused with a sense of history, from medieval times through those of the Anglo-Irish Acton dynasty to the present time. In this 'garden like romance itself', every projecting beam, twisted branch, angled trunk and grassed-over pathway speaks of a complex and dramatic past.

During their continuous tenure, successive generations of Actons, passionate about trees, planted a wide variety of both native and exotic trees of particular heritage and conservation importance today. The prized collections of conifers and the famous Himalayan tree rhododendrons sourced in the wild by sir Joseph Hooker represent the nucleus of the arboretum.

The political and social context of the evolution of this arboretum was marked since the seventeenth century by a continual national struggle between opposites: wealth and misery, possession and dispossession, deforestation and silviculture, Protestant and Catholic, peace and aggression, power and impotence, hierarchical administration and democratic government.

In 1996, after some decades of neglect, the management of Kilmacurragh Arboretum and gardens was transferred to the national Botanic gardens (NBG), Dublin, of which it is now a 'sister garden'. Plant acquisitions made during recent worldwide expeditions organised by the NBG have made a new style of gardening possible in Kilmacurragh, integrating the charm of Thomas Acton's 'wild garden' with a modern botanic focus. The continued flourishing of this unique arboretum exemplifies the best aspects of the heritage of a vanished age.

194 pages, with 250 high-quality colour photographs. Hardback ISBN: 978-1905404-21-6 RRP €30

Megan O'Beirne

Writer and visual artist Megan O'Beirne first visited Kilmacurragh Arboretum in 2009. she was so enchanted that she resolved to fill a vacuum, to make an art book comprising text and photographs which would capture the spirit of this precious and little-known national treasure and help to publicise it. This book, part-funded by Artlinks, is the fruit of her research and countless photographic sessions. O'Beirne has written for Sunday Miscellany at radio Éireann and is a regular contributor of articles and photographs to Crann, Ireland's voluntary tree organisation.

As well as writing, O'Beirne's practice includes painting, photography and print. She has exhibited widely and her work is represented in national (OPW) and county (Wexford) collections. She has been a recipient of Arts Council bursaries, and artist residencies include Banff, Canada, and Reykjavik, Iceland.
Trade / Booksellers
Systems Publishing, Villa Alba, Tara Hill, Gorey, Co. Wexford, Ireland. Tel +353 86 835 2233 info _at_ systemspublishing com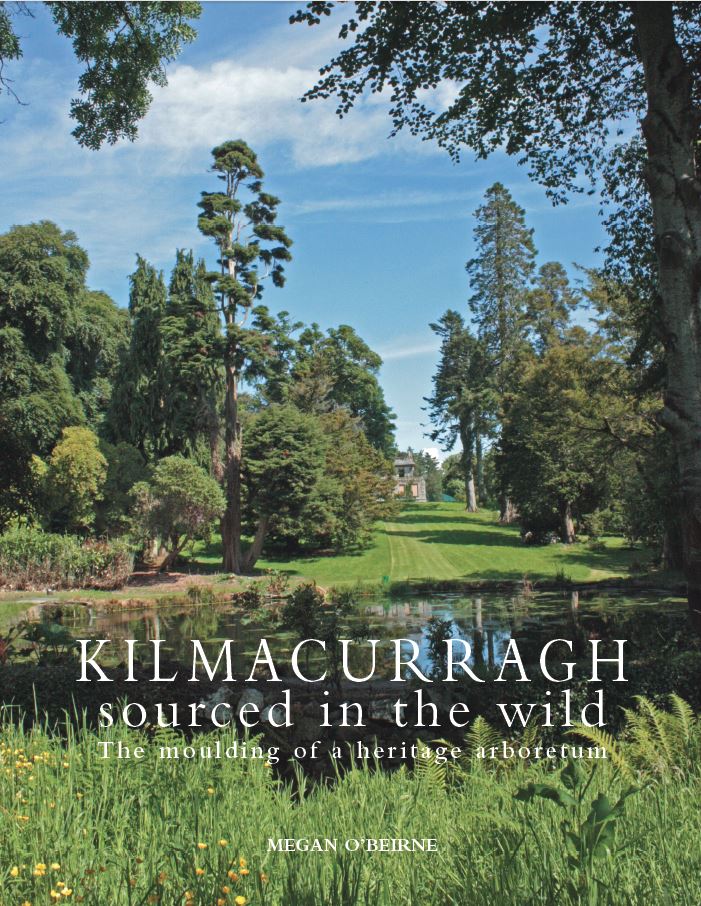 Books on software and information technology:
Published Sep 2005: Spreadsheet Check and Control: 47 key practices to detect and prevent errors, ISBN 190540400X, by Patrick O'Beirne. Now available from:

Micromail, Cork 021 4317686

Systems Modelling


Jim Kaplan of the auditor's portal AuditNet.org said in his review 'Spreadsheet Check and Control

does what no other book before has attempted to do

; provide standards for designing spreadsheets that lend themselves to a logical review by management and internal auditors.' Read more reviews...
Book trade: please contact us for bookstore discounts, also see our Terms and Conditions of Business.
Systems Publishing is a registered business name of Systems Modelling Ltd, registered in Ireland no. 84616. Address: Villa Alba, Tara Hill, Gorey, Co. Wexford, Ireland.
Questions? Use our Contact form.